At Artwear Express we make screen printing easy and fun!
We at Artwear Express can offer six-color screen printing that is limited only to your imagination. Our graphic designer will work with you to produce a printable design that you will be happy with and we won't print it until you are satisfied with the artwork. Having two six-color state-of-the-art printing presses we can produce most orders in a ten-day turnaround.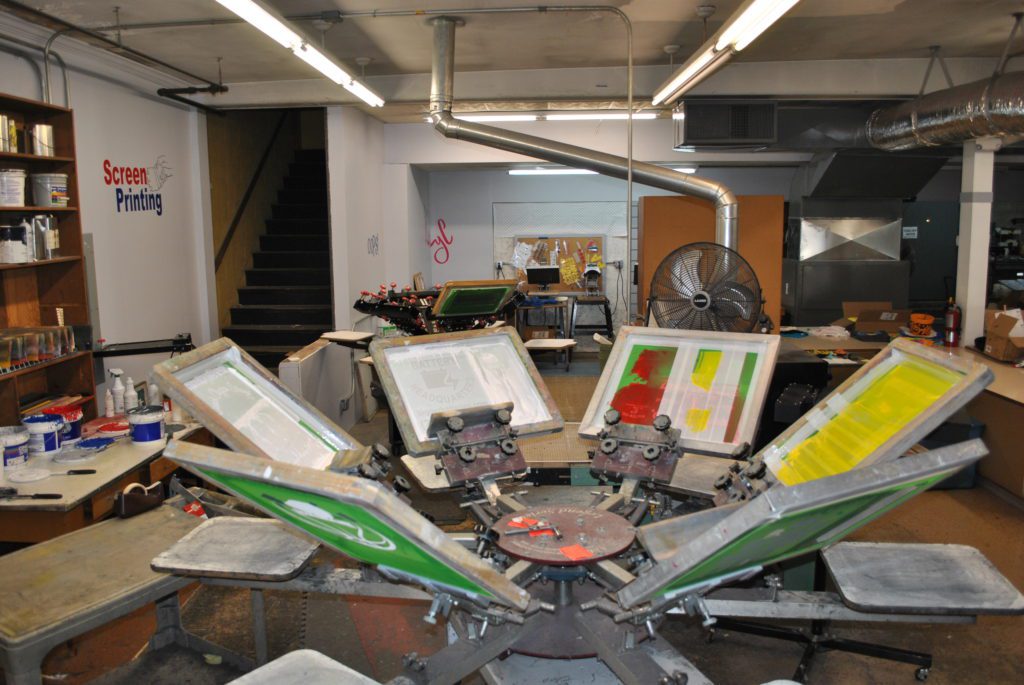 What is Screen Printing?
You might be asking yourself, "What is screen printing?" Well, we can definitely answer that question for you!
Screen printing is the process of using thick ink that lays on top of the shirt rather than the ink saturating into the fabric. Screen printing is what most companies use for their company shirts as well as, schools, sports teams, community organizations, and much more!